Kimberly Schmidt's scuba diving necklace has been located.
No further information is available at this time as the investigation is still ongoing.
Spokane County Sheriff's Department Press Release: Spokane County Sheriff's Office Major Crimes Detectives need the public's help in locating a scuba diving necklace that belonged to Kimberly Schmidt.
40 year old Daniel Arteaga is currently in custody at the Spokane County Jail for the murder of Schmidt.
Detectives believe the necklace has been missing since about January 1, 2012.
This is a necklace Kimberly Schmidt wore all of the time and was very special to her.
Attached are photos of the scuba diver on the necklace.
Anyone that has seen this necklace, or has any information as to its whereabouts, is asked to call Crime Check at 509-456-2233.
Please ask Crime Check to forward the information to Detective Drapeau.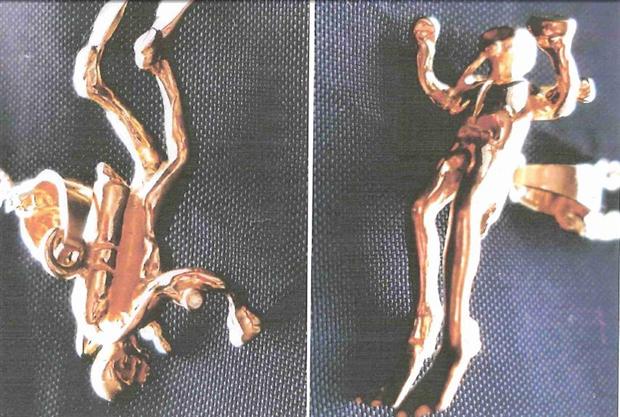 Posted via http://maritime-news.posterous.com Maritime-News posterous